-----------------------------------
Robert Hale
-----------------------------------
The Crowood Press
Making Charcoal and Biochar - A Comprehensive Guide
| | |
| --- | --- |
| ISBN: | 9781785003998 |
| PUBLISHED: | 10/04/2018 |
| PAGES: | 176 |
| BINDING: | Paperback |
| SIZE: | 246x189 mm |
| INSIDE: | 195 colour photographs |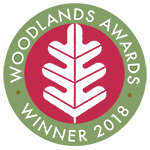 Making Charcoal and Biochar - a comprehensive guide is written with the interested amateur in mind, with the certainty that anyone who has a go at making charcoal will soon get the bug. Before you know it, you will be upgrading to a shiny new retort and there will be no looking back!
This book gives a wide range of possibilities for making charcoal on a small scale and for commercial production. There are chapters on the heritage skills of earth burns, the enduring popularity of metal kilns and the future represented by the charcoal retort.
Biochar - or small particle charcoal - has been heralded as an ancient but rediscovered 'super substance' that can increase soil fertility and productivity whilst locking up carbon into the ground. This book looks at the ongoing discussion and weighs up the evidence.
Covering the essentials for starting a business such as legislation and marketing, there are also chapters on why charcoal is in the ascendency from the ubiquitous barbecue to the most recent research into biochar and carbon sequestration. It concludes with a celebration of the myriad ways in which charcoal can be put to use.
RRP: £24.00
Site Price: £19.20
E-Book Edition: £00.00 (incl. VAT)